Nullsoft WinAmp is a fast, flexible, high-fidelity media player for Windows. WinAmp supports playback of many audio (MP3, OGG, AAC, WAV, MOD, XM, S3M, IT, MIDI, etc) and video types (AVI,ASF,MPEG,NSV), custom appearances called skins (supporting both classic WinAmp 1.x/2.x skins and Winamp 3 freeform skins), audio visualization and audio effect plug-ins (including two industry dominating visualization plug-ins), an advanced media library, Internet radio and TV support, CD ripping, and CD burning.
What's New:
* in_wm now handles bitrate and length extended info.
* New random number generation for playlist shuffle.
* New libmp4v2.dll (updated)
What has Been Fixed:
* Security vulnerability in id3v2 tags.
* Winamp now shuffles playlists larger than 32,768 songs.
* Fade on start now behaves properly.
* Separate directsound settings with multiple instances.
* Winamp now supports adding URLs longer than 260 characters.
* Editing files created in iTunes no longer causes corruption.
* Length of long mp3's now reported properly.
* gen_jumpex no longer crashes when DEP is enabled.
* Sort selections in media library are now remembered.
* Album names with non-alphanumeric character behave better.
* Fixed intermittent crash on seeking for some users.
<div class='bbimg'>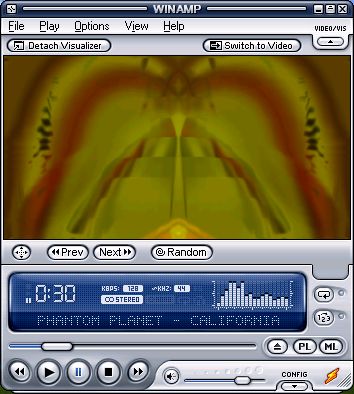 </div>
Download: <a href='http://download.nullsoft.com/winamp/client/winamp5094_pro.exe' target='_blank'>Professional Version of Winamp 5.094</a> | <a href='http://download.nullsoft.com/winamp/client/winamp5094_full.exe' target='_blank'>Full Version of Winamp 5.094</a> | <a href='http://download.nullsoft.com/winamp/client/winamp5094_lite.exe' target='_blank'>Lite Version of Winamp 5.094</a>